DMRAA Meeting Tuesday 03/28/23, 7:00PM, Fort Des Moines Museum & Education Center
Mar 13th, 2023 | By
Dean Madsen, N0XR
| Category:
DMRAA Meetings
Tweet
The March meeting of the Des Moines Radio Amateurs Association will be held 7:00pm Tuesday March 28th, 2023 at the Fort Des Moines Museum and Education Center 75 E Army Post Rd, Des Moines, IA.
Clint Miller K0GR will present Radio Direction Finding and Foxhunting activities.
Check out K0GR and W0YR "Tape Measure" Yagi Antenna Workshop Files on W0YR's website.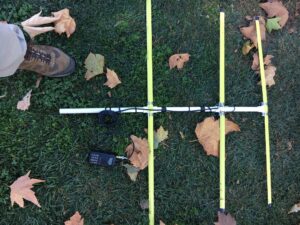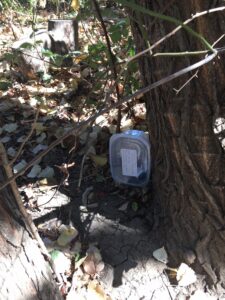 | | | | |
| --- | --- | --- | --- |
| Date/Time | Event | Location | Information |
| 06/06/23 7:00pm | DMRAA Board Meeting | Fort Des Moines Museum & Education Center | |
| 06/17/23 10am-2pm | W0AK Club Station Open | Fort Des Moines Museum & Education Center | All are welcome |
| 06/23/23 1:00pm | Field Day Setup | Fort Des Moines Museum & Education Center | |
| 06/24/23 8:00am – 8:00pm | Field Day Setup/Field Day Operations | Fort Des Moines Museum & Education Center | |
| 06/25/23 8:00am-3:00pm | Field Day Operating Continues | Fort Des Moines Museum & Education Center | Tear down 1:00pm |
| 06/27/23 | No Meeting | No Meeting – Replaced by Field Day | |
| 07/04/23 | No Board Meeting | Holiday – No Board Meeting | |
| 07/15/23 10am-2pm | W0AK Club Station Open | Fort Des Moines Museum & Education Center | All are welcome |
| 07/16/23 1:00pm | DMRAA Sponsored License Exams | Johnstone Supply Company Classroom, Urbandale, IA | Contact: Rick Allen, N0CFL 641-795-2162 [email protected] |
| 07/25/23 7:00pm | DMRAA Meeting | Fort Des Moines Museum & Education Center | Topic TBD |
| 08/01/23 7:00pm | Board Meeting | Fort Des Moines Museum & Education Center | |
| 08/19/23 10am-2pm | W0AK Club Station Open | Fort Des Moines Museum & Education Center | All are welcome |
| 08/22/23 7:00pm | DMRAA Meeting | Fort Des Moines Museum & Education Center | Topic TBD |
| 09/05/23 7:00pm | Board Meeting | Fort Des Moines Museum & Education Center | |
| 09/16/23 10am-2pm | W0AK Club Station Open | Fort Des Moines Museum & Education Center | All are welcome |
| 09/17/23 1:00pm | DMRAA Sponsored License Exams | Johnstone Supply Company Classroom, Urbandale, IA | Contact: Rick Allen, N0CFL 641-795-2162 [email protected] |
| 09/26/23 7:00pm | DMRAA Meeting | Fort Des Moines Museum & Education Center | Topic TBD |
| 10/03/23 7:00pm | DMRAA Board Meeting | Fort Des Moines Museum & Education Center | |
| 10/21/23 10am-2pm | W0AK Club Station Open | Fort Des Moines Museum & Education Center | All are welcome |
| 10/24/23 7:00pm | DMRAA Meeting | Fort Des Moines Museum & Education Center | Topic TBD |
| 11/07/23 7:00pm | DMRAA Board Meeting | Fort Des Moines Museum & Education Center | |
| 11/18/23 10am-2pm | W0AK Club Station Open | Fort Des Moines Museum & Education Center | All are welcome |
| 11/19/23 1:00pm | DMRAA Sponsored License Exams | Johnstone Supply Company Classroom, Urbandale, IA | Contact: Rick Allen, N0CFL 641-795-2162 [email protected] |
| 11/21/23 7:00pm | DMRAA Annual Chili Feed & Auction | St Paul Presbyterian Church 6426 Merle Hay Rd, Johnston, IA 50131 |  Admission $10, auction seller's fee 10%, buybacks $1 |
| 12/05/23 7:00pm | DMRAA Board Meeting | Fort Des Moines Museum & Education Center | |
| 12/??/23 ?:??pm | DMRAA Christmas Party | TBD | |
| 12/16/23 10am-2pm | W0AK Club Station Open | Fort Des Moines Museum & Education Center | All are welcome |
| 12/26/23 | No Meeting | No Meeting – Replaced by Christmas Party | |
| 01/02/24 7:00pm | DMRAA Board Meeting | Fort Des Moines Museum & Education Center | |
| 01/20/24 10am-2pm | W0AK Club Station Open | Fort Des Moines Museum & Education Center | All are welcome |
| 01/23/24 | DMRAA Meeting | Fort Des Moines Museum & Education Center | Topic TBD |
| 02/06/24 7:00pm | DMRAA Board Meeting | Fort Des Moines Museum & Education Center | |
| 02/17/24 10am-2pm | W0AK Club Station Open | Fort Des Moines Museum & Education Center | All are welcome |
| 02/27/24 7:00pm | DMRAA Meeting | Fort Des Moines Museum & Education Center | Topic TBD |
| 03/05/24 7:00pm | DMRAA Board Meeting | Fort Des Moines Museum & Education Center | |
| 03/16/24 10am-2pm | W0AK Club Station Open | Fort Des Moines Museum & Education Center | All are welcome |
| 03/26/24 7:00pm | DMRAA Meeting | Fort Des Moines Museum & Education Center | Topic TBD |
| 04/02/24 7:00pm | DMRAA Board Meeting | Fort Des Moines Museum & Education Center | |
| 04/20/24 10am-2pm | W0AK Club Station Open | Fort Des Moines Museum & Education Center | All are welcome |
| 04/23/24 | No Meeting | Replaced by Hamfest | |
| 04/27/24 | DMRAA Hamfest | TBA | |