DMRAA Meeting Tuesday 05/23/23, 7:00PM, Fort Des Moines Museum & Education Center
May 5th, 2023 | By
Dean Madsen, N0XR
| Category:
DMRAA Meetings
Tweet
The May meeting of the Des Moines Radio Amateurs Association will be held 7:00pm Tuesday May 23th, 2023 at the Fort Des Moines Museum and Education Center 75 E Army Post Rd, Des Moines, IA.
First order of business will be the election of officers and board members.  All members in good standing that have been a member of the club for at least a year are eligible to serve as an officer or a board member and nominations are accepted from the floor the evening of the election.
After the election in preparation for Field Day that is occurring next month, Dean Madsen, N0XR will present Field Day Made Easy and lead a discussion of what changes we might consider this year.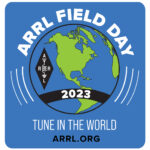 Date/Time
Event
Location
Information
11/07/23 7:00pm
DMRAA Board Meeting
Fort Des Moines Museum & Education Center
 
11/18/23 10am-2pm
W0AK Club Station Open
Fort Des Moines Museum & Education Center
All are welcome
11/19/23 1:00pm
DMRAA Sponsored License Exams
Johnstone Supply Company Classroom, Urbandale, IA
Contact: Rick Allen, N0CFL 641-795-2162 [email protected]
11/21/23 6:00pm
DMRAA Annual Chili Feed & Auction
St Paul Presbyterian Church 6426 Merle Hay Rd, Johnston, IA 50131
 Admission $10, auction seller's fee 10%, buybacks $1
12/02/23
DMRAA One Day Technician License Class
Preregistration Required
Fort Des Moines Museum & Education Center
Mark Globuschutz 515-201-7669

[email protected]

12/05/23 6:00pm
DMRAA Christmas Party
Chicago Speakeasy
1520 Euclid Avenue
Des Moines, IA 50313-3010
Please RSVP to Mark Globuschutz, K0MJG

[email protected]

12/16/23 10am-2pm
W0AK Club Station Open
Fort Des Moines Museum & Education Center
All are welcome
12/26/23
No Meeting
No Meeting – Replaced by Christmas Party
 
01/02/24 7:00pm
DMRAA Board Meeting
Fort Des Moines Museum & Education Center
Members are welcome
01/20/24 10am-2pm
W0AK Club Station Open
Fort Des Moines Museum & Education Center
All are welcome
01/23/24
DMRAA Meeting
Fort Des Moines Museum & Education Center
Portable HF Operating/SOTA
William Hendrick, N0AC
02/06/24 7:00pm
DMRAA Board Meeting
Fort Des Moines Museum & Education Center
Members are welcome
02/17/24 10am-2pm
W0AK Club Station Open
Fort Des Moines Museum & Education Center
All are welcome
02/27/24 7:00pm
DMRAA Meeting
Fort Des Moines Museum & Education Center
ARES
Jason Walerius, KE0IAV
03/05/24 7:00pm
DMRAA Board Meeting
Fort Des Moines Museum & Education Center
Members are welcome
03/16/24 10am-2pm
W0AK Club Station Open
Fort Des Moines Museum & Education Center
All are welcome
03/26/24 7:00pm
DMRAA Meeting
Fort Des Moines Museum & Education Center
Tornado Spotter Training
NWS Staff
04/02/24 7:00pm
DMRAA Board Meeting
Fort Des Moines Museum & Education Center
Members are welcome
04/20/24 10am-2pm
W0AK Club Station Open
Fort Des Moines Museum & Education Center
All are welcome
04/23/24
No Meeting
Replaced by Hamfest
 
04/27/24
DMRAA Hamfest
TBA
 
05/07/24
7:00PM
DMRAA Board Meeting
Fort Des Moines Museum & Education Center
Members are welcome
05/18/24 10am-2pm
W0AK Club Station Open
Fort Des Moines Museum & Education Center
All are welcome
05/28/24
7:00PM
DMRAA Meeting
Fort Des Moines Museum & Education Center

Field Day
Dean Madsen, N0XR

06/04/24
7:00PM
DMRAA Board Meeting
Fort Des Moines Museum & Education Center
Members are welcome
06/15/24 10am-2pm
W0AK Club Station Open
Fort Des Moines Museum & Education Center
All are welcome.  International Museums on the air.
06/21/24 thru
06/23/24
Field Day
Fort Des Moines Museum & Education Center
All are welcome
06/25/24
No Meeting
Replaced by Field Day
 
07/02/24
7:00PM
DMRAA Board Meeting
Fort Des Moines Museum & Education Center
Members are welcome
07/20/24 10am-2pm
W0AK Club Station Open
Fort Des Moines Museum & Education Center
All are welcome
07/23/24
7:00PM
DMRAA Meeting
Fort Des Moines Museum & Education Center
 
08/06/24
7:00PM
DMRAA Board Meeting
Fort Des Moines Museum & Education Center
Members are welcome
08/17/24 10am-2pm
W0AK Club Station Open
Fort Des Moines Museum & Education Center
All are welcome
08/27/24
7:00PM
DMRAA Meeting
Fort Des Moines Museum & Education Center
 
09/03/24
7:00PM
DMRAA Board Meeting
Fort Des Moines Museum & Education Center
Members are welcome
09/21/24 10am-2pm
W0AK Club Station Open
Fort Des Moines Museum & Education Center
All are welcome
09/24/24
7:00PM
DMRAA Meeting
Fort Des Moines Museum & Education Center
 
10/01/24
7:00PM
DMRAA Board Meeting
Fort Des Moines Museum & Education Center
Members are welcome
10/19/24 10am-2pm
W0AK Club Station Open
Fort Des Moines Museum & Education Center
All are welcome